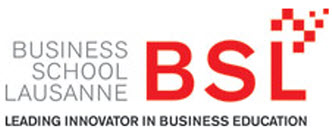 MBA Sustainable Business #122# LAUSANNE
MBA in Sustainable Business

Business School Lausanne
The MBA in Sustainable Business offers the traditional MBA path and an additional one-year Diploma in Sustainable Business.

The Master in Business Administration program (MBA) is the link between your current professional experience and your future. Our MBA program provides you with a solid business foundation, allowing you to perform effectively in all areas of any organization.

The Diploma in Sustainable Business focusses on how companies can adapt their strategy and operations to embrace sustainability challenges and to manage the risks and opportunities in a responsible way.

The result is a program that shapes you into a self-aware, sustainability-conscious management professional and gives you the foundation to grow as a leader.

Read more about the advantages of the MBA in Sustainable Business.